FROM THE OWNER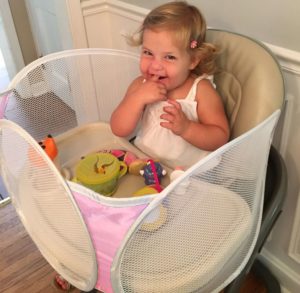 We've designed Tray Haven to work on most chairs with an attached tray: highchairs, booster seats, strollers, and wheelchairs.   Jeff and I are the proud parents of two wonderful children who are now 21 and 14.  We remember all too well those years of picking up after our little ones.  Having a quiet meal, an uninterrupted conversation, or even just an uninterrupted train of thought was nearly impossible. Every time we turned around, it seemed we were picking something up from the floor. Parenting our children has been our greatest joy. But, let's face it; some aspects of parenting are better than others.  We hope TrayHaven makes every parent's life easier!
--Valerie
GIVING BACK TO THE COMMUNITY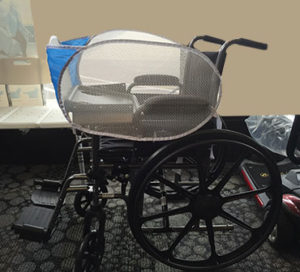 As one of our children has autism, we recognized that many special needs children, and adults with motor control difficulties, can become frustrated when they unintentionally knock objects off their adaptive trays.  So, we designed the Tray Haven with longer straps to be able to fit larger chairs and trays.  As we continue to be very involved in education for children in the autism spectrum and autism research,  Amigoware, Inc. will be donating at least 5% of our profits to The Nexus School, The Autism Research Institute and other autism-related charities.